Gerald Veasley's Bass BootCamp 2019
Explore the world of Bass with Gerald Veasley, internationally renowned performer and instructor at the University of the Arts. Whether you're a seasoned bassist or novice, Gerald and his world-class faculty will plug you into the joy of bass playing – technique, theory and of course, those funky bass lines!
When
Friday, March 15, 2019 at 11:00 AM EDT
-to-
Sunday, March 17, 2019 at 6:00 PM EDT
Where
Courtyard Philadelphia City Avenue - Marriott
4100 Presidential Blvd.
Philadelphia, PA 19131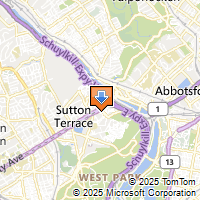 Driving Directions
Look who else is already registered!
Carlton Adams
Gwen Akin
Ofir Alon
J. Craig Bailey
Robert Bennett
Joy Best
Jonathan Block
Charles Brookins
Bill Bulman
Steven Byrd
Pete Cheng
Christopher Childs
Rich Curtis
James Dant
Ty Davis
Bradford Dedmon
John DeLuca
Michael Fischler
Garry Flood
Marcy Francis
Logan Franklin
Charles Gayhead
Michael Greenberg
Isaac Guth
Russell Harris
Ted Harris
Herman Heath
Richard Herzog
Bruce Hudson
Faye Jackson
Harry Jackson
Mark Jacques
Casper Joseph
Brian Kelly
Jesse Larrimer
Katherine Lee
Gerald Leonard
Bill Lienhard
Greg Locke
Victor Lopez
Caroline Mael
Doug Mael
Kevin McDermott
Brian Melito
Heshima Moja
Maryjane Morgan
Marie Narvell
John Oden
John Palmer
Thomas Pendleton
Eric Peterson
Bryan Queen
Robert Read
Paul Reinhold
Bryeana Rhodes
Akinja Richards
Teresa Roundtree
David Sergeant
William Shannon
Curtis Smith
Steve Smith
Monnette Sudler
Bill Sweren
Josh Sweren
Scott Sweren
Ed Tankus
Joseph Tumolo
JoAnna Turner
Ross Ulmer
Nelson Vazquez
Tom Viola
Gregory Ward
Brenecia Watson
Jeff Watson
Clarence Whitfield
Larry Wimberly
Warren Wimberly
Gene Wolfson
Brad Zimmerman