AAF Spokane Collective Campout
The Collective Campout is an opportunity for members of the marketing, advertising design, and media communities from the Inland Northwest to learn, create, and grow together. Join us at Camp Sweyolakan for a weekend that will foster your creativity and help you build relationships with your peers.
When
Friday, August 24, 2018 at 4:30 PM PDT
-to-
Sunday, August 26, 2018 at 11:00 AM PDT
Where
Camp Sweyolakan
3088 W Lutherhaven Rd
Coeur d'Alene, ID 83814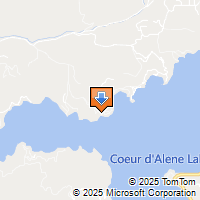 Driving Directions
Look who else is already registered!
Kipp Ashford
Justin Baar
Jacquelyn Barnes
Ginny Baxter
Joshua Best
Alissia Blackwood
Matt Bogue
Stephanie Bogue
Rajah Bose
Keenan Bowen
Abby Brown
Harry Burgess
Rebekah Davis
Jon Deviny
Steve Dobbs
Annica Eagle
Jaydra Erchul-Johnson
Jennifer Fanto
Amanda Flanery
Derrick Freeland
Bill Gardner
Deven Gates
Reinaldo Gil Zambrano
Dustin Hall
Jesse Hansonl
Rick Hosmer
Corey Jeppesen
Kallie Khademi
Chelsie Koponen
Chad Kuntz
Steven Kutsch
Jordan Lemm
Nate Lewis
Andrew Lincoln
Visty Lindgren
Nicholas Malara
Paiton McDuffie
Amber McKenzie
Amy Meyer
John Mujica
Derek Nelson
Tiffany Patterson
Ellen Picken
P. Jill Poland
Bret Price
Mellie Price
Hugh Russell
Angela Schutz
Ryan Shumate
Kameron Simpson
Scot Stucker
Miyeko Takeshita
Tyler Tullis
Greyson Turner
Olivia Vaclavek
Linda Valle
Philippe Valle
Lindsey Wells
Breanna White
Kassidy Willard
Andrea Williams
Samantha Wohlfeil