North East Titans Series Round 2
SYRQMC would like to welcome everyone to join us for the 2018 North East Titans Series - Round 2. Come take on the "Beast of the East" as we are the largest quarter midget track. Looking forward to a lot of fun and a lot of action packed racing on the Memorial weekend. Don't miss out on the Chicken BBQ Friday night, and camp fire for the kids.
When
Friday, May 25, 2018 at 2:00 PM EDT
-to-
Sunday, May 27, 2018 at 11:00 PM EDT
Where
New York State Fairgrounds
581 State Fair Blvd.
Syracuse, NY 13209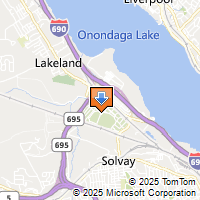 Driving Directions
Contact
Lisa Battalino
Syracuse Quarter Midget Club
315-729-6319
syrqmc@gmail.com
Look who else is already registered!
Riley Anderson
Zach Anderson
Reese Bogue
Jakeb Bosse
Logan Bowers
Ryan Boyd
Mason Bricka
Nicholaus Bulkeley
Jacob Burns
Cameron Carnevale
Tyler Carnevale
Casey Conmy
Samantha Csizmesia
Damien DeForge
Adam DeLucia
Anthony DeSimone
Anthony DeStevens
Dominick DeStevens
Joseph DeStevens
Douglas Earley
Mary Earley
Brayden Egan
Domenic Elicone
Shawn Erm
Logan Falini
Coleby Felber
John Ferry III
Will Fisher
Eli Geide
Kyle Gisleson
Dawson Hawksby
Talen Hawksby
Jacob Homnick
Trevor Homnick
Chase Johnson
Zach Jurcik
Kacee Killam
Chloe Korec
Ryan Kuhlthau
Kyle Larson
Jj Loss
Samuel Macedo
Zachary Macedo
Hunter McCullough
Brayden Morrison
Owen Mossow
Cody Nye
Michael Pernesiglio
Jameson Ramirez
James Roselli
Logan Rumsey
Blake Sarpriacone
Riley Schirtz
Dominic Schmidt
Jacob Schmidt
Dustin Sehn
Kortney Slavick
Cecelia Smith
Cody Staton
Jacob Stearns
Jayden Stearns
Scotty Strait
Keegan Stratton
Kiptyn Stratton
Quinn Trimmer
Lukas Turner
Emmett Waldron
Jackson White
Emily Witter