2018 Dominic Days Steeplechase Run/Walk
Walk ins are welcome the day of the race. Check-in and registration: 7:30 - 8:15 am.
When
Saturday, July 14, 2018 from 8:30 AM to 11:00 AM CDT
Where
St. Dominic Catholic Parish
18255 W. Capitol Drive
Brookfield, WI 53045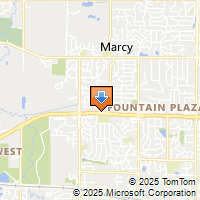 Driving Directions
Look who else is already registered!
Megan Anderson
Kathryn Banting
Ed Beck
Jeff Bedard
Kitty Berkovitz
Shelby Biller
Debbie Bisswurm
Cynthia Blanchet
John Brophy
Julie Bruno
Kristi Castello
Matthew Conrad
Frank DeGuire
Caitlin Dominski
Madeline Ehrhardt
Mark England
Matthew Fernholz
Angie Ferri
Samantha Foster
Dennis Gignac
Karen Grey
Carter Griffioen
Patty Grum
Jason Hallenbeck
Eric Hess
Diane Hirsch
Michael Johnson
Stan Johnson
Benjamin Kolbeck
Theodore Koth
Albert Lagore
Robert Lengell
Chris Martinez
Rosa Martinez
Sarah McAndrew
Lisa McGown
Mark Michalski
Craig Moe
Dodie Novak
Andy Orgovan
Kim Petak
Sophie Pittman
Ellen Reid
Polly Ruka
Lisa Schulpius
Cristine Smith
Kristin Sohn
Maggie Spada
Nicole Staehler
Jeff Stanlick
Lori Stauder
Katie Steffe
Greg Steinberg
Matthew Sweet
Bobby Tallmadge
Jim Thomson
Patrick Toft
Debbie Ward
Sara Wildt
Thomas Woodward