2018 Summer Mixer !!
Join WPHIMSS chapter members and others the local Health IT community for hors d'oeuvre and beverages at PLSG's offices in the Southside.
When
Wednesday, July 25, 2018 from 5:30 PM to 8:00 PM EDT
Where
Pittsburgh Life Sciences Greenhouse (PLSG)
2425 Sidney Street
Pittsburgh, PA 15203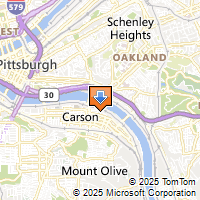 Driving Directions
Look who else is already registered!
Robert Bagay
Erika Burkart
Diane Dansevicus
Hanxu Fan
Garrett Flaherty
Karlei Fronzaglio
Carmen Furfaro
Lauren Gardonis
Ron Gevaudan
Cheryl Girardier
Robert Hammond
Paul Herrington
Dave Hileman
Carrie Himmelman
Taya Irizarry
Carine Kayijamahe
Sean Kenney
Dorinne Kinnunen
Kyle Knapp
Morgan Kramer
Andrew Magulick
Brett Mankey
Denee Marasco
Steve Marchi
Fred Miller
Laura Mosesso
Chuck Nagy
Susan Nickovich
Matt Ogden
Joe Orbovich
Jim Osborn
Greg Palmer
Angela Pantelas
Kristi Powers
Bonnie Praksti
Jack Protetch
Lauren Richards
John Ritter
Jenny Sabol
Vaishali Shetty
Brandon Shovlin
Hannah Snowberger
Megan Steinmetz
Phyllis Szymanski
Shireen Thomas
Raul Valdes-Perez
Mark Williams
Richard Wojtaseski
Deb Wolf
Madison Wrubleski
Haohang Yan
Gabrielle Zinobile