Atlanta Economics Club
The Atlanta Economics Club was formed more than 40 years ago as a forum for discussion of common interests of economists connected with private business enterprise, with federal, state or local government activity, or with business related academia. We are a local affiliate of the National Association for Business Economics (NABE).
When
Wednesday, October 17, 2018 from 11:30 AM to 1:00 PM EDT
Where
Federal Reserve Bank of Atlanta
1000 Peachtree St. NE
Atlanta, GA 30309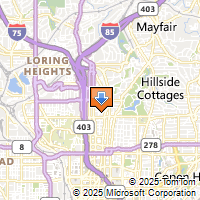 Driving Directions
Look who else is already registered!
Jessica Dill Federal Reserve Bank of Atlanta , Research Analyst
Joseph Fagan Georgia Care Solutions , Manager
Craig Johnson Reinsurance , Retired CEO
Joseph Perron Southland Service Group, Inc. , CEO
Michael Skordeles SunTrust , SunTrust