Tahoe Chocolate & Wine Festival
Please join us at the Tahoe Chocolate & Wine Festival. The theme is Denim & Diamonds in celebration of 30 years. Enjoy gourmet chocolate creations, sample boutique wines, and bid on tantalizing items in live & silent auctions. All proceeds benefit Tahoe SAFE Alliance.
When
Friday, November 2, 2018 from 6:00 PM to 10:00 PM PDT
Where
Hyatt Regency Lakeside Ballroom
111 Country Club Drive
Incline Village, NV 89451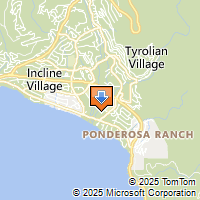 Driving Directions
Look who else is already registered!
Lake Tahoe School (Graves)
Robin Andronico
Holly Beaulac
Linda Brinkley
Bob Byrne
Jackie Byrne
Amy Cecchi
Bridget Cornell
Paul Eykamp, PhD
Elise Fett
Bill Fry
Eric Goldring
Dawn Harris
Diana Hirsch
Miren Hower
Kathy Hughes
Erin Johnson
Kristie Jones
June Joseph
Jamie Lawrence
Robert Leri
Dianne Miller
Alexander Mourelatos
Chris O'Connell
Lindsay Romack
Coreen Serrano
Julia Simens
Mark Strate
Harry Swenson
Katheen Zimmerman