Hebrew Crash Course: Level II 5779
Already know the Hebrew aleph-bet? Review your reading skills while learning basic Hebrew prayer vocabulary, grammar, and phrases as we study familiar Hebrew prayers like Adon Olam and Lecha Dodi.
When
Tuesday, January 8, 2019 at 6:00 PM EST
-to-
Tuesday, February 12, 2019 at 7:30 PM EST
Where
Congregation Tifereth Israel
1354 East Broad Street
Columbus, OH 43205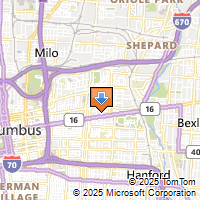 Driving Directions
Look who else is already registered!
Gabrielle Cohen
Corinne Covel
Meghan Kaple
Stephannie Kia
Elaine Kravitz-Sheppard
Hillary Lucas
David Mandelbaum
Linda Marlin
Carol Ross
Carole Schwartz
Carol Shkolnik