Society of Camera Operators Lifetime Achievement Awards
Please fill out the following information to purchase a ticket to the 2019 Lifetime Achievement Awards. Seats are $260 and Tables of ten are $2600. If you have any questions please feel free to contact the office at (818) 563-9110 or socoffice@soc.org.
When
Saturday, January 26, 2019 at 5:00 PM PST
-to-
Sunday, January 27, 2019 at 12:00 AM PST
Where
The Loews Hollywood Hotel
1755 Highland Ave
Hollywood Ballroom
Los Angeles, CA 90028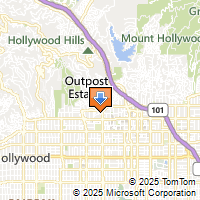 Driving Directions
Look who else is already registered!
Erik Courtney
Jim Denault
David Emmerichs
Mary Iovino
Bud Kremp
John Mang
Olivier Merckx
Mike Mickens
Gregory Miller
Joseph Orth
Paul Overacker
Michael Sheffield
Robert Simons
David Speck
Antoine Van Dam