Afternoon Tea for Hope
Join us for sips, savories, sisterhood, and stories as we raise funds to support Bridges of Hope's mentoring program for women: Side by Side. Participate in fun games, a raffle, silent auction, and more! Tickets are $40 each, or get a table of 8 for $280 and save! $20 of each ticket is tax-deductible. Save even more before Jan 31!
When
Saturday, April 6, 2019 from 2:00 PM to 4:00 PM CDT
Where
Madden's Town Hall Conference Center
11266 Pine Beach Peninsula
Brainerd, MN 56401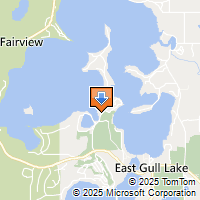 Driving Directions
Look who else is already registered!
Kimberly Ahrendt
Kristine Andersen
Carin Anderson
Pam Braland
Kari Christiansen
Bridget Crabtree
Sherri DeLaHunt
Jessica Devine
Carol Dirks
Terese Dirks
Danell Eggert
Danell Eggert
DeAnn Gawboy
Paula Gonzalez
Terri Habisch
Brynn Haglin
Kassie Heisserer
Sarah Katzenberger
Jeanne King
Cheryl Larson
Meredith Novak
Mary Savage
Kimberly Scearcy Senn
True North Ranch Shelstad
Heather Stubbs
Ashley Sweet
Christy Tobin
Jamie Whiteman