2018 Elf Parties
Our Elf Parties are BACK! Come join us and Santa as we build graham cracker houses and watch the movie ELF! These are free to the public, but we do ask that you reserve a spot to let us know you are coming. And don't worry, we will have extra space for those who forget to register!
When
Sunday, December 9, 2018 at 1:00 PM PST
-to-
Monday, December 31, 2018 at 4:00 PM PST
Where
Backyard & Home
5301 White Lane
Bakersfield, CA 93309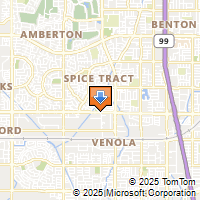 Driving Directions
Look who else is already registered!
Janet Brandon
Priscilla Carbajal
Samantha Dale
Stephanie Delgado
Margo Dickerson
Lauren Flores
Yesenia Garcia
Andrea Gonzalez
Daniel Hanson
Lulu Hernandez
Rickhaja Hester
Kandi Hughey
Amina Johnson
Ashlee Johnson
Linda Johnson
Misty Lightner
Guadalupe Lira
Valerie Lugo
Savannah Martinez
Jakeisha Meadows
Krystyn Moore
Flor Moreno
Rose Naranjo
Ashley Reyes
Carrisa Riale
Brenda Sanchez
Shawna Shelton
Erica Stewart
Sherene Valdez