Murder Mystery Dinner Theatre
The Surprise of Your Death! is a groovy 1970ís birthday party, and like, youíre totally invited, for sure! This surprise party happens at Cadillacís hottest new spot, Memories Nightclub. The theme is the 1970ís. So dig out your platform shoes, bright colors, wide lapels, glitter and satin, bell bottoms and paisley shirts. No gifts please.
When
Saturday, March 2, 2019 from 6:00 PM to 10:00 PM EST
Where
Fox Motors of Cadillac Showroom
1450 N Mitchell Street
Cadillac, MI 49601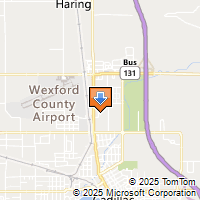 Driving Directions
Look who else is already registered!
Kathleen Anderson
Lisa Brayton Daniel J. Brayton, DDS
Brandi Brown Autumnwood Of McBain
LeAnne Bush Wexfor/Missaukee Career Tech Center
Donna Cleveland
Tim Coffey COFFEY INSURANCE AGENCY
Dave Cox Wexford-Missauke ISD , CTE Director
Jeffrey Dietlin
Woodie Durham
Pat Goggin Amce , boss
Joni Holly City2Shore Real Estate
Jenni Johnson Samaritas Senior Living
Leanna Johnson
Melissa Kendell CadillacENT and Facial Plastic Surgery
Candace Kuhn
Bethany LaFave Lake City Primary Care
Greg Lambourne
Meghan Lambourne
Amy Long
Jennifer Mazza
Mandy Meyer
Sheila Morgan
Frank Mowrey Birth Year
Renata Olson
Jean Pierre
Phil And Jan Potvin Retired
Chad Riffle
Cole Ritzema ritzema family dental
Robyn Sandborn
Amy Schmid Edward Jones ~ Amy Schmid
Lynn Schutter
Derek Sengelaub DouGLASS
Stephanie Shankland
Lisa Sherman
Kelli Simons
Charles Thompson
Karl Tomaszewski
Julie VanHaitsma
Corey Wiggins
Matthew Winsor