'Shoes-n-Brews at Bronson Hill & Iron Furnace Brewing
Join ACT's Winter 'Shoes & Brews series on Saturday, January 12th! The group will meet at 2 p.m. in Sugar Hill to enjoy the snow covered forest and fields via snowshoe or cross country ski to the cabin. We'll then head to Iron Furnace Brewing in Franconia for brews, snacks and catching up with new and old friends from about 4 - 5:30 p.m.
When
Saturday, January 12, 2019 from 2:00 PM to 5:30 PM EST
Where
Bronson Hill
Sugar Hill, NH 03586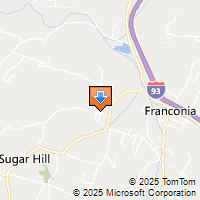 Driving Directions
Look who else is already registered!
Jane Berg
Sandy Brackett
Brenda Clark
Janet Hill
Priscilla Hindley
Ginny Jeffryes
Sandra Letourneau
Dee McKown
Tami Nason
Mary Sturtevant
Carol Vales
Patty Vaughn