FAME Summer Music Program @ University of Maryland School of Music
This unique and fun-filled summer program at the UMD School of Music is designed for rising 7-12 graders who are interested in music careers or learning more about music composition, recording or production, and singing. The program includes our signature Music Technology Workshop & Vocal Music Workshop. Open until filled. www.FAMEmusic.org.
When
Monday, July 8, 2019 at 9:00 AM EDT
-to-
Friday, July 19, 2019 at 4:00 PM EDT
Where
University of MD School of Music
Clarice Smith Performing Arts Center
8270 Alumni Dr
College Park, MD, MD 20742-1625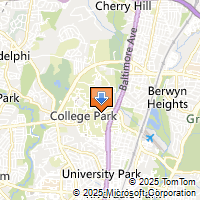 Driving Directions
Contact
Barbara Blair
FAME - Foundation for the Advancement of Music & Education, Inc.
301-805-5358
info@fameorg.org