ADU 2018 Year End Celebration & 2019 10-Year Anniversary!
Please join us for ADU's 2018 Year End Celebration & 2019 10 year Anniversary party at The Oasis restaurant. You will be surrounded by the breathtaking views off the Vista Grand Deck of the Lone Star Room. Member & Special Recognition, Entertaining Slide Show of 10 years, Comradery and FUN!
When
Saturday, January 26, 2019 from 5:30 PM to 9:00 PM CST
Where
The Oasis Restaurant
6550 Comanche Trail
Austin, TX 78732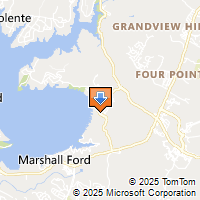 Driving Directions
Contact
Emily Roy emilyroy2118@gmail.com
Austin Dressage Unlimited
(512) 560-5962

Look who else is already registered!
Dinah Babcock
Jill Cheever
Cean Embrey
Ashley Hammill
Julia Hanson
Laura Hermanson
Teresa Hurley
Margaret Ling
Alannah Macgregor
Gwen Rogers
Barb Shifrin
Ann Stewart
Tara Vega