ASTAA Supervisor Workshop
ATTENTION: This series is retiring after this year. Don't miss out on the chance to see the final one. Down The Rabbit Hole! How to work with Customers with assistance from Alice in Wonderland. A MUST for front line supervisors who need to learn what to watch for to keep customers happy!
When
Wednesday, May 22, 2019 at 1:00 PM EDT
-to-
Thursday, May 23, 2019 at 3:00 PM EDT
Where
Comfort Inn BWI Airport
6921 Baltimore Annapolis Blvd
Baltimore, MD 21225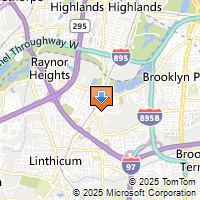 Driving Directions
Contact
Maryellen Pruitt - Executive Director
ASTAA Association Headquarters
618-696-8174
pruitt1295@gmail.com
Look who else is already registered!
Maria Delaney Medical Bureau of Harrisburg , Executive Director
Heather Dreisch Edwards Answering Service Enterprises Inc , President
Becky Retherford PWC
Sara Rosgen Sierra Answering Service , Owner1
Daire Smith Central Communications Inc
Rachel Whiteman AnswerOne, Inc