This class will give you tools to ensure that you are able to put your strategic vision into an operational process. Learn the six main elements of strategic planning: preparing, listening, envisioning, planning, executing and evaluating. Understand common pitfalls and how to avoid them.
When
Thursday, November 21, 2019 from 9:00 AM to 12:00 PM EST
Where
Park 42 Conference Center Training Room
3640 Park 42 Drive
Cincinnati, OH 45241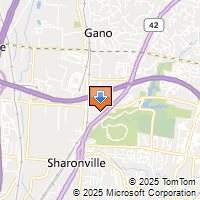 Driving Directions
Jan Beller Greater Loveland Historical Society
Roberta Boyd OneSource Center Consultant
Octavia Ewing Freestore Foodbank
Amy Foley HOPE Center Amelia
Jessie Fossenkemper Freestore Foodbank
Randy Harris OneSource Center Consultant
Eileen Herzog Greater Impact Ministries, LLC
Kimberly Huckleby Ladies of Leadership-Ohio Inc.
Alondo Longmeir Troy Residential
Cleoyvonta Longmire LSH Mental Health Services
Darryl Lumpkin Troy Residential
Perla Medina-Kinne ANGEL'S REST ANIMAL SOCIETY
Debbie Moorehous Center for Independent Living Options Inc
Rhonda Morrison Spina Bifida Coalition of Cincinnati , Development Mgr.
Kyle Reiser Aspiring Strategic Planner , Resource Coordinator
Susan Roschke Cincinnati Works
Kurt Ruffing Elder High School
Michael Truitt Freestore Foodbank
Tricia Watts Gorman Heritage Farm , Executive Director
Ja'Lah Willingham Wesley Community Services
Michelle Zeis Maple Knoll Communities, Inc.