An Evening with Junior Auxiliary of Laurel
Dinner tickets are SOLD OUT for our annual fundraiser TOMORROW evening! HOWEVER, a fun evening still awaits! Join us after dinner at 7:30pm for a fun night of cocktails, hors d'oeuvres, WINE PULL, and dancing to live music by "Style" the band.
When
Friday, February 22, 2019 from 6:00 PM to 11:00 PM CST
Where
Laurel Country Club
2011 Highway 84 W
Laurel, MS 39440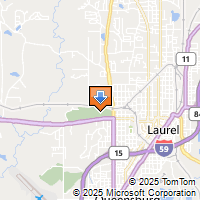 Driving Directions
Look who else is already registered!
Scott Ainsworth
Tj Browning
Melissa Bryant
Lauren Butts
Jennifer Campbell
Risher Caves
Kathryn Davis
Kerri Davis
Jennifer DeYoung
Kim Eavenson
Brook Gatlin
Brook Gatlin
Natalie Herndon
Joanna Kairdolf
Nichole Kelly
Jenny Lacey
Ann Elizabeth Manning
Marisa Martin
Jessica McKinnon
Hoss Nasajpour
Erin Pacific
Brittney Pickering
Molly Read
Catharine Reich
Julia Reon
Dell Scoper
Brittany Sherman
Brandi Sullivan
Jillian Taylor
Chelsea Tew
Amy Thames
Jody Thornton
Dawn Trest
Lauren Walters
Teresa Walters
Nikki Watkins
Heather Williams
Mallory Yoder