April 2019 Noblesvile- Attend C.E. "Fraud Awareness"
Tuesday, April 23, 2019-Gary Burden with Professional Training Institution will be presenting this 4 HOUR C.E. program at Courtyard by Marriott in Noblesville, Indiana. The continuing education provider is Professional Training Institution, Provider # 71778.
Where
Courtyard by Marriott
17863 Foundation Drive
Noblesvile, IN 46060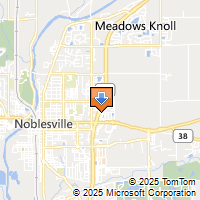 Driving Directions
Look who else is already registered!
Anurag `patel
Gail Alexander
Denita Anderson
Tony Armor
Jaime Arthur
Linda Aton
Jacque Beck
Caroline Belknap
Jennifer Benson
Heidi Bokma
Sarah Bowers
Lisa K. Carlile
Carol Chandler
Francis Chandler
Nicolle Charles
Patrick Crimans
Andrew Day
Katherine Du Fresne
James ((Vince) Duvall
Lisa Elliott
Kathleen Ellis
Katie Fertig
Danielle Fields
Roger Fisher
Jeanne Fogg
Susan Foust
Deanna Fox
Terry Freeman
Michelle Garrett
Karen Gary
Judith Gilliland
Emma Glover
Cindi Graat
Daniel Hanes
Melissa Harkins-Rose
Danielle Hartle
Will Heath
Joan Hexamer
Matthew Holberton
Douglas Holtz
Tiffaney Houston
Blake Hunter
Gloria Jackson
Lisa Jimerson
Jennifer Kellum
Renee Knox
Verna Lawrence
Kristina Leonard
Bob Lowder
Mary Lowder
Mark E. Lynch
Brian Matz
Brad McNulty
Mary Miller
Aimee Mills
David Mlynarik
Galen Montrone
Laurie Moore
Valarie Mullins
Patrick Musall
Brandon Oburn
Robert Oburn
William Osborne
Sheryl L. Parcels
Craig Penwell
Antolin Reiber
John Renner
Tonya Reynolds
Scott Sackers
Ruth Schroeder
Charles Shaw
Robert Sheese
Susie Shereda
Courtney Sisson
Nancy Stoll
Daniel TenBrook
Dorothy Thomas
Danielle Thompson
Karen Thornberry
Richard Trakimas
Cathy Treen
Kevin C. Troy
Nicole Turner
Mark Underwood
Mark Vevang
Debra Voelpel
Teresa Wade
Amelia Warren
Cyndi Watson
Carole Weaver
Garrett Wietholter
Dale Yeager
Richard Zorman
Trina Zumdome