2019 Family Retreat
Come join in the fun of our Family Retreat at Country Lake Christian Retreat. There will be lots of fun things happening for everyone to enjoy. Don't miss out on the opportunity to reconnect with other KCA families and hopefully make some new friends along the way!
When
Friday, May 17, 2019 at 6:00 PM EDT
-to-
Sunday, May 19, 2019 at 10:00 AM EDT
Where
Country Lake Christian Retreat
815 Country Lake Road
Underwood, IN 47177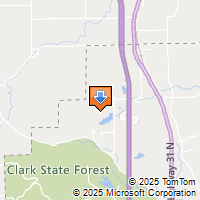 Driving Directions
Look who else is already registered!
Amanda Adams
Tasha Baker
Denise Belcher
Adora Boaz
Chrystal Brigmanc
Esther Collins
Rose Dadje
Amy El Alaoui
Ania Horton
April Jones
Amanda Lee
Macaria Lopez
Wanda McGuffey
Kellie Paz
Chloe Pinchbeck
Angela Roberts
Shellie Shouse
Tiffany Sizemore
Elizabeth Turner
Jennifer Ward
Greg Wells
Ron Welsh
Yolanda Wilks
Jessica Woodard
Amanda Zulager