Business Model Roulette
Donít play Roulette with your business success. Learn how to develop a winning business model.
When
Thursday, March 21, 2019 from 7:30 AM to 9:30 AM PDT
Where
HBRC Seminar Room (in the Wells Fargo Building)
112 S. Water St.
Henderson, NV 89015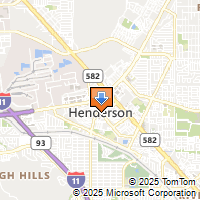 Driving Directions
Look who else is already registered!
Hector Chavez
Mikel Conrad
Sandy Glover
Mark Gorodetzer
Darcey Hall (GoalDen Solutions)
Anita Lanier
Suzanne Lavancher
Taquisha Lloyd
Cynthia Norgress
Stella Park
Troy Ritchie
Claudia Rose
Brian Rouff
Mike Sanchez
Scott Silva
Nick Uchyn
Yana Vysotskaya
Rae Wilson