Sunshine Laws State Certification Training
Interested in obtaining Certification Training for the Sunshine laws? Empower U is partnering with the Ohio General Attorney to present this class. If you are interested in obtaining this certification Empower U is providing an opportunity for you to do so locally. This is a rare opportunity – take advantage of it!!
When
Monday, June 10, 2019 from 10:00 AM to 1:15 PM EDT
Where
EmpowerU Studio
225 Northland Blvd.
Cincinnati, OH 45246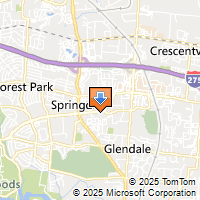 Driving Directions
Look who else is already registered!
Kerry Kathleen Baker
Crystal Dandridge
Kristie Davis
Janet Farist
Shawn C. Gavin
Belinda Joerger
Kathy Kugler
Marcie Longenecker
Kathy Mohr
John E. Pflum, Sr.
Joseph Platt
Daniel Regenold
Dusty Rhodes
Alita Simpson
Diane Stamp
Matt Wahlert