Santas for SPS 2019!
YOU get to dress up as SANTA and shuffle along side Rt. 47 in Yorkville, IL. $25. This includes Santa suit! Fun awareness event! Thank you to our event sponsor: THE MICHELSON TEAM. Buying or selling a home? www.michelsonteam.com. Thank you to our cocoa and cookies host: Southbank Original Barbeque! Free limo rides from Jen's Limo Service Plus LLC!
When
Saturday, December 7, 2019 from 9:00 AM to 11:00 AM CST
Where
Yorkville Bowl
1211 N. Bridge Street
Yorkville, IL 60560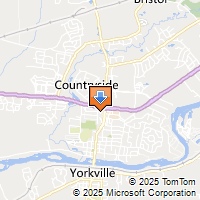 Driving Directions
Look who else is already registered!
Alexandra Ahlberg
Donna Ahlberg
Donna Carter
Crystal Cavey
Elvira Del Toro
Jennifer Gilberstad
Kristin Guddendorf
Carol Guist
Erin Hardesty
Sabihah Hussain
Lisa Ivanauskas
Deana Johnson
Eva Johnson
Julie Kramer
Tara Lipke
Jody Montalto
Colleen Otto
Lori Patten
Stephanie Roskopf
Jordan Weeks
Tiffany Wells
Jen Wikoff
Genna Wojtowicz