SOCMA Executive Forum - Houston, TX
The SOCMA Executive Forums convene decision makers at this invitation-only half-day event. Engage your network, discuss trends and exchange insights in a peer-to-peer forum. Join us in Houston as we welcome presenters from Cadence Bank, our host, Thompson Hine & McGriff, Seibels and Williams to discuss how cyber security impacts our industry.
When
Thursday, May 23, 2019 from 3:00 PM to 7:00 PM CDT
Where
University of Houston Campus
Houston, TX 77004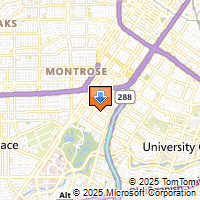 Driving Directions
Look who else is already registered!
Neel Adhikari
Will Baker KMCO, LLC , Senior Business Development Manager - Tolling & Cu
Michael Belling McGriff, Seibels & Williams, Inc. , Account Executive
John Blythe McGriff, Seibels & Williams, Inc. , Executive Vice President
Bill Bobbora Cadence Bank , Managing Director, Chemicals & Specialty Services
Michelle Bryner American Institute of Chemical Engineers , Lead Engineer, Facilitation Process Manager
Kevin Cornelius
Timothy Coughlin Thompson Hine LLP , Partner
Sterling Dodd
Mary Drabnis
Iiro Esko
Samantha Hernandez
David Hirsch Systran, Inc. , President & CEO
Gretchen McAuliffe
Steven Stransky Thompson Hine LLP , Senior Counsel
Brian Sullivan
Annie Tannhauser Ashland , VP, Global Quality, Regulatory Affairs and Trade C