Please Join Us for our April Biz after Biz on April 24th at Canadian Tire Bancroft
Please join us for a 'Spring Themed' Biz after Biz, hosted by Ron Landry of Canadian Tire Bancroft. Starting at 5:30pm join us for a great networking evening, guests speakers and special treats.
When
Wednesday, April 24, 2019 from 5:30 PM to 8:00 PM EDT
Where
Canadian Tire Bancroft
341 hastings street north
bancroft, ON k0l 1c0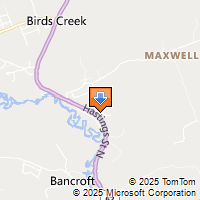 Driving Directions
Look who else is already registered!
Jessica Anderson
Lee Bay
Karen Challinor
Tina Doucet
Joe & Carole Favot
Christine FitzSimons
Ilda Furtado
Mark Hanley
Jane Johnson
Emma Kearns
Roger Kelly
Marlene Mackey Musclow
Sharon Mahussier
Mike McCaskie
John Parlette
Vicki Parlette
Richard Putnam
Jeanette Salaris