April OCREC Meeting at Pepitos
Hello OCREC Members, The American Legion had a scheduling error, so we will be having our meeting at Pepito's Mexican Restaurant- http://www.MyPepitos.com. It's located 1313 Lewis Turner Blvd., Ft Walton Beach, Fl 32547. OCREC will pay for members meals $15 and under. Guests are welcome to attend but will be required to pay their own way.
When
Monday, April 15, 2019 from 6:00 PM to 8:30 PM CDT
Where
Pepito's Mexican Restaurant
1313 Lewis Turner Blvd
Fort Walton Beach, FL 32547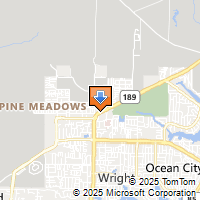 Driving Directions
Contact
Chairman Jeff Hinkle or SCW Sandra Atkinson
Okaloosa County Republican Executive Committee
770-605-4760 850-586-0444
sandra@sandragop.com
Look who else is already registered!
Ann Andersen
Sandra Atkinson
Kathleen Baird
Mike Blanchet
Doug Blandford
Marvin Brigman
Debora Cain
Sherri Cox
Paul Croft
Connie Curtis
Steve Czonstka
Doug Davis
Gaye Ellis
Kathy Foster
Ed & Diana Gilbert
Christopher Gravois
Sherri Gregory
Eddie & Jayne Hager
Jay Hamilton
Marcheta Nix Hamilton
Howard & Libby Hill
Bonnie Hinkle
Jeff Hinkle
Marvin Honeycut
Jean & Marvin Honeycutt
John Hunter
Margaret Jusis
William Louden
Tom Miesen
William Patterson
Eddie Perillo
Lionell Poston
Jerry Robertson
Richard Solt
Kaye Taylor
Thomas Veinote
Kenneth Walsh
Ron Webster
Valerie Wenzel
Ann Whitten
Jb Whitten