41 Hours for Pastors/Leaders in the GLR
41 Hours is an experience thatís designed to refresh and inspire your soul. There will be times of worship, reflection, and laughter. There will also be several opportunities for you and your spouse, if applicable, to connect with others in similar roles during meals and breakout sessions.
When
Sunday, February 9, 2020 at 6:00 PM CST
-to-
Tuesday, February 11, 2020 at 3:30 PM CST
Where
The Marriott-Naperville (Sunday night at hotel)
1801 Naper Blvd
Naperville, IL 60563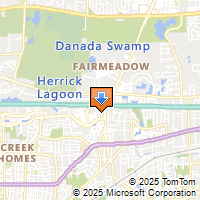 Driving Directions
Contact
Office Staff
Great Lakes Region of the Wesleyan Church
16168279450
office@theglr.org
Look who else is already registered!
Steve Abel
Bill Abrahamson
Amanda Alcumbrack
Jon Allen
Josh Anderson
Steve Anderson
Zandra Anderson
McCaila Andrews
Josue Armijo
Todd Arneson
Thayne Asaro
Chris Austin
Rich Avery
Lori Baar
Scott Babin
Jody Bacinski
Nate Barnell
Justin Barnes
Chase Bartels
George Beals
Santes Beatty
Matt Beck
Jon Bell
Jason Benjestorf
Brian Bennett
Evan Bibb
Ryan Bibb
Brent Bickel
Dan Bickel
Chris Bickett
Kirk Bierens
Brandon Blair
France Blandon
Brian Blum
Caitlin Boersma
Shay Bogear
Jeff Bond
Todd Boswell
Shareen Bradley
Kathy Brothers
Shari Brown
Lynn Bruce
Cara Burke
Caleb Carballo
Kristina Carpenter
Anthony Carroll
Michael Cary
Pam Cary
Anne Chanski
Ronda Chapin
Tricia Chapman
Kory Chesser
Art Clark
Zach Coffin
Richard Concklin
Chris Conrad
Shawn Cossin
Phil Count
Martin Covey
Chris Cowling
Riley Crainer
Jason Crawford
Jason Cullin
Cathy Cuny
Dennis Curell
Peter Damaska
Amy DeBerg
Annette DeGraaf
Richard Deisler
Mark Derry
Sara DeVries
David Doerner
Kyle Douglas
Rick Dunn
Wes Dupin
Lance Edwards
James Elzerman
Lexa Ennis
Josh Fakhoury
Nicole Fleming
Chris Forystek
Kim Fowler
Raymond Francis
Luke Friedline
Matt Fry
Kate Geissel
Rick George
Ken Gilmore
Jeremiah Gomez
Myndi Gonzalez
Ron Gormong
Joel Gorveatte
John Gorveatte
Joe Gross
Joe Guerra
Jim Gulish
Mark Haines
Stephen Hammes
Wafaa Hanna
Bre Harris
Scott Hayes
Ron Heiler
Jesse Heiney
Joshua Herrema
Blake Hicks
Jason Holdridge
David Horn
Josh Howard
Ben Jager
Michael Johnson
Steve Jones
Mark Judkins
Catherine Keely
David Kimball
Brandon Kinsey
Kyle Kotrch
Michelle Kregel
Matt Labbe
Hannah Lampe
Randy Lance
Austin Lash
Molly Latchaw
Sherry Laurence
Rob Lawrence
Josh Layman
Jeremy Lenertz
Christy Lipscomb
Mark Lipscomb
Kris Locker
Jack Lynn
Tiffany MacReady
Arcenia Mageo
Mariah Mahaffy
Derek Malone
Jim Maness
Nate Marialke
Candace Martin
Cj Maurer
Chad McCallum
Richard Meeks
Andy Merritt
Karen Metzger
Abbi Meyer
Andrew Miedema
Daniel Miller
Jessica Miller
Julie Moore
Luke Morgan
Bailee Morillo
Susan Mosier
Stephen Mowat
Kevin Munson
Sean Murphy
Christopher Neville
Michael Newton
Mark Nordtvedt
Lisa Oetken
Eric Oppenhuizen
Zach Osburn
Kim Paton
Daniel Peacock
Terra Penninga
James Perry
James Petersen
Nick Plassman
Corey Post
Austin Presnell
Brad Prunty
Brian Prunty
Ronel Race
Ryan Ramsey
Craig Rayment
Travis Rea
Craig Rees
Matthew Reisinger
Susan Reitsma
Kelly Renucci
Trish Richardson
Steve Rimes
Matthew Roberts
Pam Rockhold
Mike Root
Emmanuel Ros
Chris Rotman
Tammie Sandlin
Bryan Savage
Chad Schepers
LoriJo Schepers
Thomas Schmidt
Katie Schneider
Keith Schubert
Toran Scott
Steve Shafe
David Silva
Derek Smith
Elise Smith
Jason Smith
Steve Spitters
Thad Spring
Chase Stancle
Chandler Stevens
Douglas Strait
Phillip Struckmeyer
Weston Stutz
Doug Swink
Dave Taylor
Sue Teitsma
Curtis Thompson
Joel Torres-Negron
Benjamin Ufford
Gil Valenzuela
Brad Vanderson
Molly VanZandt
Mick Veach
Robin VeltKamp
Andrew Walker
Calah Wesley
Michael Whaples
Shannon Whaples
Dan Williamson
Nick Wolters
Mallory Wood
Dennis Wright
Greg Yarhouse
Peter Yoshonis
Sarah Young
Elise Zuber