VIP Day 2019
As a newly elected Texas Lions Camp Board Member, there is much to learn about the governance of TLC. Join your colleagues for a fun-filled, informative seminar we simply call, VIP Day. TLC will provide meals and one hotel room for each Board Member and a guest during VIP Training. Note there are no scheduled activities other than VIP seminars.
When
Friday, June 21, 2019 at 5:00 PM CDT
-to-
Saturday, June 22, 2019 at 9:00 PM CDT
Where
Texas Lions Camp, Inc.
P.O. Box 290247
4100 San Antonio Hwy.
Kerrville, TX 78029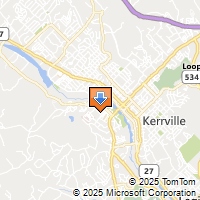 Driving Directions
Look who else is already registered!
Patricia Achim
Barbara Aydlett
Kent Basinger
Edwin Bateman
Thomas E Blase
Joyce Boyd
John Paul Burnett
Rickey Caughron
Diane Cherry
Wayne Cooper
Bonita Davis
Wayne Dicky
Richard Doyle
Robert Earl Duckworth
John Eads
Vance Elliott
Bobbie Fagan
Gary Fuchs
Chet Garner
Billy Gray
Beverly Ham
Ken Jobe
Billy Ketner
Cooper Lane
Mary Alice Layland
Gary Linker
Brandon Mund
Christina Schoonover
Randy Sepulvado
Glenn Shepard
David Splitek
Buck Stevens
Rick Stoorza
Gary Sult
Connie Swartz
William 'Thomas' Swartz
Loretta Ulrich
Jay Ward
David Wolf
Henry Wyckoff