FacetoFaceGames.com Winnipeg Open (September 21)
With the Modern main event, $10 on-demand drafts, all-day $5 Commander / $10 Standard queues, we have something for everyone! For the official FacetoFaceGames.com Tournament Series website, visit f2fseries.facetofacegames.com!
When
Saturday, September 21, 2019 from 10:00 AM to 9:00 PM CDT
Where
The Marlborough Hotel
331 Smith Street
Winnipeg, MB R3B 2G9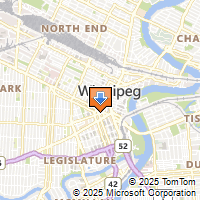 Driving Directions
Look who else is already registered!
Justin Bergen
Matthew Bettencourt
Keenan Brown
William Ciurko
Eric Dienstbier
Dorian Gillis
Julian Gonzalez
Tim Hoover
Ryan Juskow
Joseph Karani
Josh Martens
Silas Meeches
Cam Platt
Joshua Prosken
Mohamad Qadi
Colton Rempel