FacetoFaceGames.com Grande Prairie Open (October 19)
With the Modern main event, $10 on-demand drafts, all-day $5 Commander / $10 Standard queues, we have something for everyone! For the official FacetoFaceGames.com Tournament Series website, visit f2fseries.facetofacegames.com!
When
Saturday, October 19, 2019 from 10:00 AM to 9:00 PM MDT
Where
Stonebridge Hotel Grande Prairie
12102 100 Street
Grande Prairie, AB T8V 5P1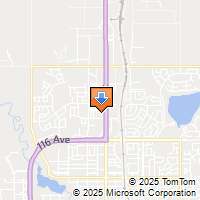 Driving Directions
Look who else is already registered!
Karl Anchikoski
Austin Anderson
Nikolaj Austin
Cole Clark-Smith
Steve Coupe
Dustin Cullihall
Kruz Dachuk
Tyler Friesen
Derrick Glennie
James Graham
Clinton Green
Spencer Harder
Mark Houghton
Ansol Johnson
Andrew Knee
Darwin Lawrence
Jeremy Long
Aj Mabberley
Ian MacKay
Travis McDougald
Ryan McKerricher
Jonah Mosher
Kody Mosser
Mac Oakley-Hammell
Maxime Odegaard
Andrew Padlesky
Harley Pawluk
Tanner Pearson
Eric Peck
Coyne Pomeroy
Nicholas Reid
Joshua Saruga
Scott Sevier
Zac Shortt
Andrew Shupac
Daniel Simons
Nathan Underwood
Rob Van Dyk
Anthony Vanderhoek
Ethan Vandesype
Owen Wald
Tyler Wald
Kale Wardlaw
Tyler White
Mark Zanolini