The 5th Annual Mobility-Doc Classic
The Mobility-Doc Classic is a USAW sanctioned weightlifting event in historic downtown Bethlehem. Save 10% when you register early! This event is open to all ages and ability levels, including youth and novice. Compete in a setting that emulates Nationals. We are capping the MDC at 100 lifters. There are no refunds or transfers for this event.
When
Saturday, September 28, 2019 at 8:00 AM EDT
-to-
Sunday, September 29, 2019 at 2:00 PM EDT
Where
LVB Strength & Fitness
1114 West Broad Street
Bethlehem, PA 18018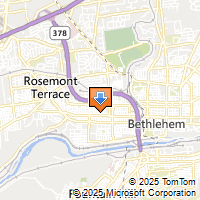 Driving Directions
Look who else is already registered!
Matt Beckwith
Jessica Biddle
Dayana Brodhag
Joe Brown
Thomas DeVietro
Amy Jacobs
Kealeigh LaGamba
Cathy Mastorio
Shannon McNames
Samuel Nardi
James Rosser
Kelly Ryan
Matthew Sipos
Daniella Verhoest