KCCNY Annual Mongaup Paddle and BBQ
Annual KCCNY barbecue preceded by the Mongaup or Delaware River . Anyone paddling will need to have an aca waiver as we can't check at putin. We will all meet at 10.30 at the parking lot on the left on 97 immediately after you cross the Mongaup. Mongaup paddlers please drop your boats at the top first.
When
Saturday, August 17, 2019 from 10:00 AM to 4:00 PM EDT
Where
DEC Parking Lot for the Mongaup River
890 NY-97
Sparrow Bush, NY 12780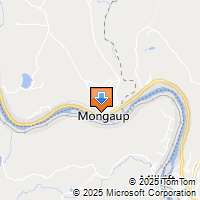 Driving Directions
Look who else is already registered!
Richard Dabal
David Delesky
Sarah Dennis
Michael Fine
Julie Garber
Boris Gavrilovic
Myles Gordon
Tom Hart
Ben Hershfield
Charles Jacob
Daniel Kirsch
David Kocieniewski
Sean Kraft
Andy Laiosa
Andrea LoCashio
Robert Lovenheim
Ellen Moskowitz
Jack Moskowitz
Andrea Natalie
Neval Ozturk
Scott Paladini
Mae Peterson
Ivan Schwartz
Jason Setiawan
Richard Skvorec
Peter Small
Ramkrishna Tripathi
Helga Trocha
Mark Voorhees
Allan Wood