25th Annual Taste of Warwick
Join us for the 25th Annual Taste of Warwick. One of the foremost culinary events in the Valley, featuring live music and the best of the Warwick Valley's restaurants, wineries, breweries and caterers.
When
Tuesday, September 10, 2019 from 6:00 PM to 9:00 PM EDT
Where
Warwick Valley Winery & Distillery
114 Little York Road
Warwick, NY 10990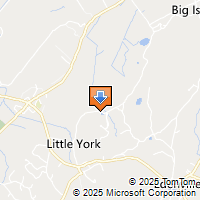 Driving Directions
Contact
Michael A Johndrow
Warwick Valley Chamber of Commerce
845-986-2720
info@warwickcc.org
Look who else is already registered!
Susan Aragona
Les Armstrong
Tammy Artusa
James Baczewski
Barbara Bald
Martin Baranski
Connie Basso
Jean Beattie
Ellen Bistor
Tom Blaney
Tammy Bohlke
Dennis And Elizabeth Bouquot
Megan Brady
Claude Brischoux
Betty Broadhead
Ann Marie Buckley
Violet Caric
Elizabeth Cassidy
Debbie Coladonato
Stratos Colman
Mary Comerford Hewitt
Michele Corrice
Linda Cosgrove
June Cosgrove-Hays
Breezy Courtney
Chris Daleo
Deborah Davis
Maureen DeFalco
Michael DeFalco
Jennifer DeLillo
Kerry Demetroules
Garrett Durland
Stuart Durland
Charles Emanuel
John Flores
Barbara Fuller
Cedric Glasper
Drea Goebel
Niklas Goebel
Erika Grill
Nikki Grzegorzewski
Nora Gurvich
David Guthaim
Edison Guzman
Barbara Harucki
John Healy
Ray Hicks
Kevin Higgins
Florence Hillyard
Charlene Hirschberg
John Hollingsworth
Marissa Huttner
Jessica Imparato
Laura Impomeni
Anthony Johndrow
Michael Johndrow
Katie Jonkoski
Leigh Kennedy
Skip Klimas
Lisa Kuperus
Amy Lewis
Carol Loiodice
Kim Lukas
Victoria Magee
Kerry Malone-Demetroules
John Marro
Barbara Martinez
James Mezzetti
Markella Nash
Paul Nebrasky
Larry Neiman
Ryan O'Leary
Ed Porras
Richard Portela
Joyce Porter
Ash Puttaswamy
Lisa Reddiconto
Rand Reed
Glenn Rhein
Karen8456496851 Rhein
Cynthia Richichi
Carolyn Riley
Daniel Rola
Robert Rola
Susan Ruef
Paul Ruszkiewicz
Amanda Rutherford
Lisa Ryan
Sharron Ryan
John Schamarek Sr
Phyllis Scott
Layna Skok
Justin Smidt
Heather Sorrell
Michelle Specht
Milda Sperauskas
Christine Stage
Peter Stalter
Kim Starks
Taylor Sterling
Emily Stickle
Daniel Thompson
Melissa Thompson
Cathy Van Blarcom
Anita Volpe
Daniel Walsh
Courtney Weaver
Susan Wells
Lucy Zanetii