2019 Goddard College Alumni Weekend Residency
Welcome to the 2019 Alumni Weekend Registration! Weekend Registration is $150 plus housing. Housing prices are based on your indicated preferences. For more information go to www.goddard.edu/alumni/weekend. If you need assistance registering please contact Meg.Hammond@goddard.edu, 802.322.1685. See you in October!
When
Friday, October 4, 2019 at 3:00 PM EDT
-to-
Sunday, October 6, 2019 at 1:00 PM EDT
Where
Goddard College- Plainfield Campus
123 Pitkin Road
Plainfield, VT 05667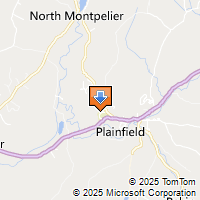 Driving Directions
Look who else is already registered!
David Adams
Erin Cramm
Georges Drouin
Anneke Edson
Michale Estar
Greg Gallant
Melanie Goodman-Dante
Kris Hege
Justin Kagan
Daniel Kaminsky
Amanda Lacson
Kaye Newbury
Avram Patt
Jan Quackenbush
Dennis Rea
Geoffrey Rogers
Diana Rush
Patricia C Shepherd
Monica Stayner
Barbara Turk
Lisa Winner
Joseph Yoder