2019 Hunterdon County YMCA Comedy Night
The Hunterdon County YMCA will host its 28th Annual Comedy Night at the Hunterdon Hills Playhouse on Friday, November 22, 2019. Join us for laugh out loud fun to support a great cause!
When
Friday, November 22, 2019 from 6:30 PM to 11:00 PM EST
Where
Hunterdon Hills Playhouse
88 NJ-173
Hampton, NJ 08827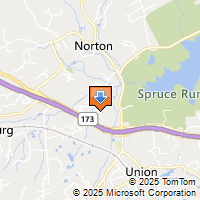 Driving Directions
Look who else is already registered!
Christie Alderman
Ann Ascher
Joseph Bakes
Frank Barlow
Daniel Bunce
Letitia Clark
Kim Conover
Carol Davis
Harry Deckman
Rene DeSimone
Kirk Eisenbeil
Diana Evans
Bart Fellin
Anne Fisher-Bara
Julie Flynn
Ralph Fredericks
John Garland
Carolyn Gordon
David Gorky
Leah Greenstein
Jason Halpin
Steven Heller
Dave Hilfiker
Pamela Hunt
Maureen Iannuzzi
Jennifer Johnston
George Jorgensen
Jeffrey Kolmer
Beverly Lax
Justin Lax
Gavin Lewis
Jane Loh
Beth Mahoney
Wolfgang Meyer
Milene Miller
Theresa Mistichelli
Tracy Mistichelli
Barbara Navatto
Joseph Navatto
Barbara Peterson
David Powley
Sharon Randolph
Gregory Taranto
Shaun Van Doren
Alex VanVeldhuisen
Alice Walters
Mary Weber
David White
Harold Wrede
Maureen Wyckoff