Boots & Taps at Excelsior Brewery
What an amazing idea! A little bounce & a lotta beer? Sign us up! :) One beer is included in price of admission - registration is absolutely required. Please bring a water bottle, long socks, a towel if preferred, and ladies - wear a good sports bra! This class is great for all abilities and is taught at a beginner pace.
When
Sunday, October 27, 2019 from 10:45 AM to 11:45 AM CDT
Where
Excelsior Brewery
421 3rd ST
Excelsior, MN 55331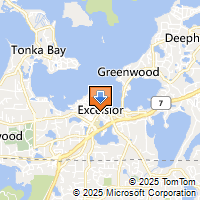 Driving Directions
Look who else is already registered!
Kelli Betz
Amanda Buchanan
Becca Busch
Jennifer Curry
Anne Gutz
Kimberly Jacobson
Hannah Jaeger
Alyssa Jameson
Santina Janke
Alexandra Kelton
Nikki Krohnfeldt
Brianna Ladwig
Katie Landsman
Stephanie Larson
Ruby Lezon
Katie Lundquist
Sadie Patchen
Lauren Peterson
Casey Provo
Stan Lyn Leigh Risers
Christina Robb
Jodi Spannbauer
Cheri Syfko