Aly Sterling - The Board Series
Designed to deliver a real-life education that empowers nonprofit leaders to govern successfully. This workshop is designed for one organizational staff member and one board member to attend together. Breakfast and lunch will be provided. No shows will be charged $50.
When
Wednesday, February 12, 2020 from 8:00 AM to 5:00 PM EST
Where
LEX 530
530 E Lexington Ave.
Elkhart, IN 46516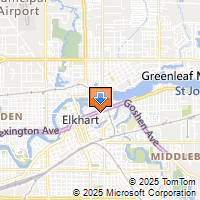 Driving Directions
Look who else is already registered!
Margie Anella
David Blank
Carmen Carpenter
Stephanie Coleman
Barbara Cowles
Lana Davis
Aileac Deegan
Dani Elgas
Audrey Fireline
Chris Kingsley
Stacy Koebel
Kristin Marlow-Kellemen
Pete McCown
Mindy Morehead
Lindsay Saunders
Lizzie Sheets
Kari Tarman
David Toney
Angelia Washington