Naama O. Pozniak, CEO of Paz Holding, Inc. / dba A+ Insurance, has created a course designed to introduce brokers, agents, and their clients, in /out field sales teams, underwriting, and policy makers to a new way of thinking about wellness. Naama is a Studio City -based benefits specialist with 30+ years of experience in the healthcare industry.
When
Thursday, September 19, 2019 from 11:00 AM to 2:00 PM PDT
Where
Lafayette Library - Community Room
3491 Mt Diablo Blvd
Lafayatte, CA 94549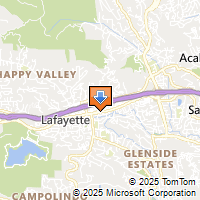 Driving Directions
Christine Anderson Anderson & Company Insurance Services , Owner
Ray Avalos Beam
Tina Bauer Filice Insurance
Mike Briare Hub
Ashley Burkett Hill Physicians Medical Group , Marketing Account Specialist
Joy Chai Anthem, Inc.
Kenneth Coker Namely
Todd Davis CalChoice
Mike Donohoo Humana
Tara Driscoll Covered CA for Small Business
John Helms John Helms & Associates , Broker
Pat Hennessy Beere and Purves , Group Sales Representative
Connie Holt Goldsum Insurance Solutions , Goldsum Insurance Group
Sharon Jenkins John Muir Health , Director, Employer Broker Relations
Lois Kubota Unistar Benefits Insurance Services , Maid
Huei Jiuan Lan Blue Angel Financial Service
Jennifer Lisanti Beere & Purves
Joyce Manansala Filice Insurance Agency
Becky Murphy Claremont Insurance Services , Regional Sales Manager
Janet Powelson Brown & Brown Insurance Services of California
Mike Pyeatt Bozzuto & Company Insurance Services, Inc.
Erin Robles Kaiser Permanente
Michelle Rumberg Filice Insurance
Jon Welch TASC
Valrie Williams WINDfall Financial Group , President