2019 LEGISLATIVE IMPACT TO BUSINESS
The 2019 Legislature was a hard one for businesses – particularly those with employees. As many new laws take effect, you should ensure that your business is compliant. Aviva Gordon, Esq., the Henderson Chamber of Commerce's Legislative Chairperson, will help you navigate through the new laws that affect your business.
When
Thursday, September 19, 2019 from 7:30 AM to 9:30 AM PDT
Where
HBRC Seminar Room (in the Wells Fargo Building)
112 S. Water St.
Henderson, NV 89015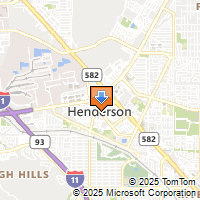 Driving Directions
Look who else is already registered!
Oscar Armenta
Michael Fairbanks
Ralph Goudy
Stephan Kordt
Taquisha Lloyd
James Millington
Michele Mittemiller
Blanca Powell
O'Keeya Singleton
Rae Wilson
Jack Wortman