PBA 2020 Marketplace SPONSORSHIP OPPORTUNITIES!
The Pennsylvania Bus Association has many different levels of Marketplace Sponsorships to meet our Travel Supplier Member budget needs. Marketplace Directory Profile Sheets and a variety of advertising sizes are available to further promote your business to up to 1,000 group leaders and PBA operator tour planners. Find out what is available.
When
Tuesday, March 24, 2020 from 9:00 AM to 2:00 PM EDT
Where
York Expo Center
334 Carlisle Avenue
York, PA 17404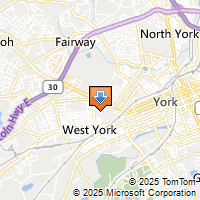 Driving Directions
Look who else is already registered!
Megan Bishop Landmark Tours , President
Sandy Carroll Old Economy Village
Lance Chambeau River Lady Cruises
Cheryl Clemens-Everidge Toby's Dinner Theatre , Director of Sales
Heather Colache Atlantic City/Meet AC , Tourism Account Director
Debbie Copeland Rocking Horse Ranch Resort , Group Sales Coordinator
Jennifer Deitzer Seneca Resorts & Casino
Linda Devlin Allegheny National Forest Visitors Bureau , Executive Director
Norma Dobrowolski Ocean City MD CVB / Tourism , Destination Sales Manager
Christina Nokes Middleton Tavern
Chris Rackmyre The Maine Tour Connection , General Manager
Gail Shane Stone Gables Estate