2019 Maritime Community Charity Golf Tournament
Proceeds will go to MLET/Maritime Logistics Education Taskforce for scholarships and Mkt material to help the logistics job force and internships. Also to the International Seamans House & Maritime Bethel, non-profit organizations, to help fund their support and outreach to the international sailors visiting our port. Can't use PayPal, contact us!
When
Friday, October 25, 2019 from 9:00 AM to 2:00 PM EDT
Where
The Club at Savannah Harbor
2 Resort Drive
Hutchinson Island
Savannah, GA 31401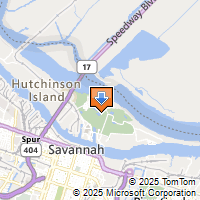 Driving Directions
Contact
Robert Dowd robert@portcitylogistics.com | Hays Clark hays.clark@crescenttowing.com
Propeller Club of the United States, Port of Savannah
912-547-1829 / 651-3811
savpropclub@gmail.com
Look who else is already registered!
Quinn Baldree
Jason Ball
Jeff Boden
Hays Clark
Robert Dowd
Emily Dunn
Brandon Friend
Greg Frost
Ben Goldberg
Ben Goldberg
Caroline Gregory
Greg Heard
Dianne Horton
Len James
Robert King
Randy Kurek
Billy Peace
Richard Wesley
Andrew White