PAHA October Legislative day
PAHA invites you to attend the second legislative day in Washington, DC on October 24&25. In the August Legislative day, we had 35 physicians from all over the country come to DC and meet 65 key senators and house representatives! Not just physicians, your family members, hospital staff and everyone can attend. PAHA for S 948 and HR 2895!
When
Thursday, October 24, 2019 at 8:00 AM EDT
-to-
Friday, October 25, 2019 at 5:00 PM EDT
Where
Capitol Hill, DC
Washington, DC 20001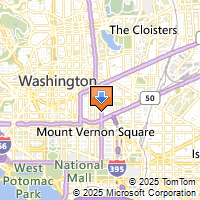 Driving Directions
Look who else is already registered!
Ramesh Adhikari
Ram Sanjeev Alur
Anuradha Amara
Paavani Atluri
Vinil Badri
Atul Bali
Kiranbabu Bandaru
Krishna Kishore Bingi
Raveendra Chigurupati
Pratap Chintala
Satyakant Chitturi
Vidyasagar Cirra
Sreekanth Donepudi
Jeevan Errabolu
Zeeshan Faruqui
Raghavendran Gajagowni
Viswanath Gajula
Chitra Ganta
Punit Goel
Raghav Gotur
Avni Gupta
Sriveer Kaasam
Renuka Ananth Kalyan Kadali
Ramana Reddy Kankanala
Jagdeep Kaur
Dheeraj Kodali
Raghuveer Kura
Manidhar Reddy Lekkala
Varun Malayala
Anil Meesala
Kiran Nagarajan
Jayan Nair
Rajaneesh Pachala
Himanshu Paliwal
Jan Pederson
Vara Venkata Ponnada
Prabhudevprasad Purudappa
Manpreet Sethi
Varun Sharma
Prathap Simhadri
Gurdeep Singh
Harpreet Singh
Jagmeet Singh
Deepu Sudhakaran
Venkata Thota
Seeta Ram Vangala
Deep Yadava