EmpowerU Presents China Will Never Be #1 and Why
Want to know why China will never pass the US as the #1 world power. Professor Tuchfarber will ease your worries.
When
Thursday, October 3, 2019 from 7:00 PM to 8:30 PM EDT
Where
EmpowerU Studio
225 Northland Blvd
Cincinnati, OH 45246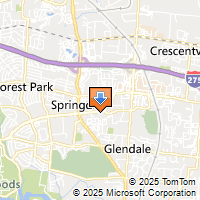 Driving Directions
Look who else is already registered!
Linda Ambrose
Damon Booth
Kenneth Bowmanc
David Brooks
Nancy Brown
David Cartier
Karen Chapman
Paul Chase
Jude DeWitt
Crystal Fedders
Peter Feichtner
Terry Freeman
Keith Hankey
Barbara Holwadel
Barbara Horwitz
Donald Hurd
Ken Knollman
Robert Knopp
Diane Landi
Lloyd Lusher
Craig McElwee
Betty Overstreet
Jackie Regner
Roan Rickard
Bill Roll
Fred Sanborn
Carolyn Schutte
Rob Schweitzer
Helga Silven
George Spears
Gloria Tasch
Jan Utrecht
Emilia Vinokur
Dennis Yavorsky