Bread Bake - Thursday, November 21, 2019
We will be baking, packaging and making posters. Bread will also be available for distribution so have your list of orders ready! We encourage you to presell and you will see how easy it is. Remind people that they can donate a bread and our Cocoa Committee will deliver those donated to people standing in line waiting for their free turkey!
When
Thursday, November 21, 2019 from 4:00 PM to 8:45 PM EST
Where
ShopRite Grade A
1990 W Main Street
Stamford, CT 06902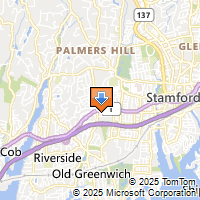 Driving Directions
Look who else is already registered!
Amaya Acevedo
Emma Ashe
Sophia Camodeo
Devon Cavaliere
Nicholas Cavaliere
Teagan Cavaliere
Scarlett Cooney
Scarlett Cooney
Adebayor Eusebio
Biyeni Eusebio
Kennedy Ferdinand
Michael Garofalo
Jacob Griper
Zachary Griper
Bianca Guastella
Sami-Giana Guastella
Abby Guilfoyle
Abby Guilfoyle
Jordan Latta
Anthony Lesperance
Julia Lombardi
Gabby McGlone
Sivan Niv
Rafaella Pajares
Alexandria Patafio
Angelina Patafio
Sydney Petrone
Agustina Rissola
Micaela Rivera
Elizabeth SanFilippo
Julia SanFilippo
Ryan Schwartz
Samantha Schwartz
Marley Shyer
Lilah Smith
Olivia Stiebel
Ryan Szczesny
Sophia Villa
Mara Visentin
Catherine Woods
Maggie Woods