How to Avoid Business Etiquette Blunders
According to research, most people will form a lasting opinion about you in the first 4-11 seconds, when they meet you, hear your voice over the phone, or read an email from you. In this fast-paced and upbeat session, learn how to avoid the business etiquette blunders so many people are guilty of and how to be the professional you were meant to be!
When
Wednesday, September 18, 2019 from 8:00 AM to 10:00 AM EDT
Where
The Guidance Center's "Center For Excellence" Hall
13111 Allen Rd., Bldg #2
Southgate, MI 48195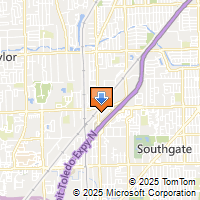 Driving Directions
Look who else is already registered!
Stephanie Badalamenti
Andrea Blow
Harriet And Tom Cole
Chelsea Collura
Carol Delves
Anna England
Dillon England
Alexander Kalis
Dari Little
Elizabeth London
Marie Marleau
Rosetta McMahon
Jen Moskall
Cathy Mosolits
Linda & John Pastor
Sue Pine
Krista Schafer
Nakeeta Stewart
Jennifer Tucker