North Carolina Computer Instruction Association 2020 Conference
Come join the NCCIA again for another great conference filled with information sessions and sharing with colleagues.
When
Wednesday, March 11, 2020 at 8:00 AM EDT
-to-
Friday, March 13, 2020 at 1:00 PM EDT
Where
Sandhills Community College
3395 Airport Rd.
Pinehurst, NC 28374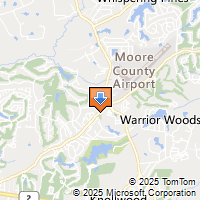 Driving Directions
Look who else is already registered!
John Ainsworth
Jermaine Alston
Keith Babuszczak
Stephen Baltes
Constance Boahn
Debbie Boone
Kevin Brown
Sharon Brown
Thomas Brown
Joey Bryant
Harry Bulbrook
Patricia Cale
Vanessa Capps
Ryan Carter
Frank Chao
Larry Cooper
Tiffany Cooper
Carolyn DeSimone
Margie Dietz
Sherita Freeman
Randy Gambill
Brian Goodman
Kim Green
Rebecca Haney
Matthew C. Henry
Jenneth Honeycutt
Zackary Hubbard
Bob Husson
Melissa Johnson
Valerie Johnson
Sarah Kilgo
Valerie Leach
Stephanie Littles
Libby Martin
Chad McKenzie
Nancy Miller
Katlin Mitchell
John Moody
Tom Murphy
Vickie Peele Murphy
Scott Neal
Carla Osborne
Tony Parker
Pamela Paul
Sharon Paul
Susan Rizzo
Marlene Roden
Alan Rowland
Witold Sieradzan
Curby Simerson
Monica Simmons
Michael Smith
Don Sommerfeldt
Jill Thielmann
D. I. Von Briesen
Annette Walker
Katherine Williams
Bonnie Zhang