Propeller Club Dinner at Northeast Maritime Institute
100 person limit! Please join the Club as NMI hosts our fall meeting! Join us for an industry networking hour, dinner, talk & open house which will include the use of the vessel simulators. Oliver Hazard Perry Rhode Island will sponsor the attendance of youth <18 who attend with a paying adult.
When
Thursday, November 14, 2019 from 5:30 PM to 9:00 PM EST
Where
Northeast Maritime Institute
32 Washington Street
Fairhaven, MA 02719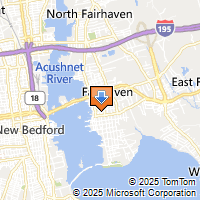 Driving Directions
Look who else is already registered!
Jonathan Alvarez
Nicole Andrescavage
Edward Aubin
Mehri Azizi
Carolyn Belmore
Lou Burns
Jacob Cabral
Daniel Calabrese
Bill Carty
Robert Collins
Ben Cone
Desmond Connolly
Jill Connors
Heather Correia
Paul Costabile
Angela Dawicki
Eric Dawicki
Morgan Dawicki
Jessica Di Giulio
Brian Flowers
Arnold Geller
Robert Glover III
Dean Hostetler
Jill Hughes
Nash Jackson
Jonathan Kabak
Edward LeBlanc
Marc Lieber
Evan Matthews
Denise Meagher
Peter Michaelson
Christian Myers
John O'Connor
Bryan O'Connor
Robert Pearce
Ashley Peckham
Rachel Perron
Gilles Plante
Victor Ramirez
Maryanne Richards
Paul Rochford
Akhill Shetty
Zachary Silva
R Smith
Samantha Sperry
Barbara Stone
Thomas Sullivan
Pamela Tchorz
Birk Thomas
Capt Bill Van Voorhis
Dustin Varnell
Ronda Vye
Ellis Waldman
Christopher Waterson
Franklin Wellock
Erika Wheat
Stephen D. White