Infonomics and Data & Analytics Strategy
In this talk, Mr. Laney will share insights from his best-selling book, Infonomics, about how organizations can actually treat information as an actual enterprise asset. He will discuss why information both is and isnít an asset and property, and what this means to organizations and data leaders such as chief data officers.
When
Thursday, December 5, 2019 from 8:00 AM to 12:00 PM MST
Where
Nationwide Insurance
9200 East Pima Center Parkway
3rd Floor
Scottsdale, AZ 85258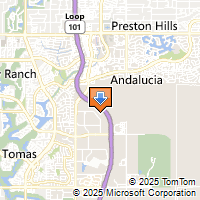 Driving Directions
Look who else is already registered!
Sara Ainsworth
Gary Allred
Atul Bahrie
Rafael Bustamante
Umesh Chauhan
Corinne Colůn
Kristin Cox
Karin Eckrote
Kathy Erickson
Austin Erwin
Travis Farschman
Russell Forbes
Konstantin Gavrilov
Deborah Greenwood
Joe Hall
John Hendricks
Angela Hooper
Steve Hossack
David Jensen
Josh Johnson
Minky Kernacs
Laura Kostyo
Scott Kruse
Trenton Kuzma
George Liberios
Debbie Jo Maust
Denise Meachum
Mark Morris
Mike Morris
David Moss
Christos Mousouris
Mindi Musselman
Bryan Nelson
Hao Ngu
Remi Nunez
Jeremy Patrick
Mark Peterson
Gary Rector
Rachel Robinson
Ursula Rodriguez
Judy Rounds
Chris Santo
Shandra Scott
Suheb Shaikh
Pete Stiglich
Don Turnblade
Gail Ulan
Lisa Williams
Solomon Williams