Gift of Giving Prep December 2019
THANK YOU for your help in collecting items to create a magical holiday experience for the kids. Before the big day, we have to sort and organize everything we collected. Please sign up to join us for as many shifts as your schedule allows. All ages are welcome. The more the merrier! Please wear your KHK T-shirt to all shifts.
When
Monday, December 2, 2019 at 4:00 PM EST
-to-
Friday, December 6, 2019 at 6:00 PM EST
Where
Various Locations
Stamford, CT 06902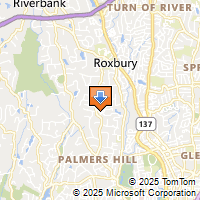 Driving Directions
Look who else is already registered!
Amaya Acevedo
Emma Ashe
Bryant Calvillo
Paola Calvillo
Rebecca Calvillo
Sophia Camodeo
Scarlett Cooney
Emma Dibra
Julia DiConza
Kennedy Ferdinand
Jake Frattaroli
Dayana Galeano Choy
Michael Garofalo
Abby Guilfoyle
Milan Labriola
Ethan Lange
Jordan Latta
Juana Antonella Levano
Julia Lombardi
Gabby McGlone
Sophie Mosolino
Rafaella Pajares
Angelina Patafio
Kaitlyn Pepa
Emma Polizzi
Chase Rennie
Neil Rennie
Anna Ripegno
Anthony Ripegno
Julia And Elizabeth SanFilippo SanFilippo
Matthew/Jackson Schenck
Ryan Schwartz
Matthew Sgritta
Lilah Smith
Amelia Stone
Andrea And Scott Stone
Sophia Villa