Gift of Giving 2019
The day we have been preparing for is finally here! We are so excited to have you join us! Please come with a full belly and lots of energy. So many children in the community will get to enjoy a magical holiday shopping experience thanks to your commitment! Please note: by registering, you are committing to working a full shift from 1:30-5:30.
When
Saturday, December 7, 2019 from 1:30 PM to 5:30 PM EST
Where
Boys and Girls Club
347 Stillwater Avenue
Stamford, CT 06902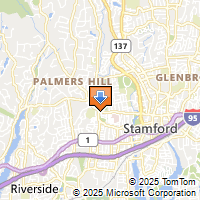 Driving Directions
Look who else is already registered!
Amaya Acevedo
Melissa Acevedo
Andrés Arambulo
Molly Balestriere
Kristel Battle
Kristopher Battle
Ryan Boynton
Scarlett Cooney
Emily Dentel
Sarah Dentel
Maria Errico
Kennedy Ferdinand
Michael Ferrari
Sadie Fink
Patty García
Michael Garofalo
Matthew Gonzalez
Lila Gow
Abby Guilfoyle
Kingston Hurse
Maura Inestroza
Ruth Kuakuvi
Milan Labriola
Ethan Lange
Lauren Levenson
Julia Lombardi
Veronica Lucker
Tyler Marzen
Ava Maubert
Emily McKee
Julia McKee
Max Mitchell
Sophie Mosolino
Aidan Mulcahey
Ryan Mulcahey
Sivan Niv
Rafaella Pajares
Winnifred Paul
Anthony Ripegno
Micaela Rivera
Cashmere Robinson
Julia, Elizabeth, Maryann SanFilippo
Jackson Schenck
Matthew Sgritta
Canon Tessitore
Petra Tessitore
Sophia Villa
Alexander Williams
Maxim Williams
Akshith Yeddala
Anshuk Yeddala